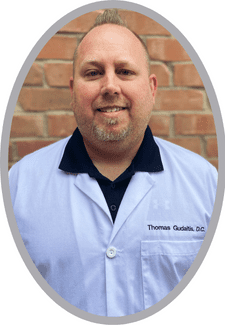 Thomas Gudaitis, D.C.
Chiropractic Physician
Dr. Thomas Gudaitis is a graduate of Palmer College of Chiropractic West in San Jose, California. While attending, he was a member of the sports council, where he was introduced to the effectiveness of chiropractic treatments on all different types of athletes. Dr. Guidaitis is originally from Niles, Ohio. He earned his undergraduate degree in Pre-Medical Sciences at Youngstown State University.
Dr. Gudaitis was the team chiropractor to the Mahoning Valley Thunder Pro Arena Football team. During that time, he was hands-on with the athletes, suffering from a range of sports injuries, sports rehabilitation, and strength/flexibility performance revitalization programs. He is proud to have treated various professional, college, and high school athletes to ensure their readiness and increased performance on game day. He looks forward to helping more great athletes achieve their goals.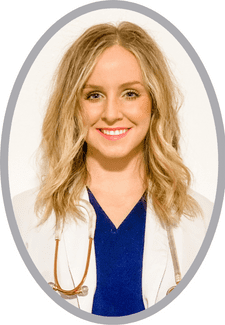 Katie Veneskey, FNP-BC
Family Nurse Practitioner
Katie Veneskey is a Family Nurse Practitioner from Youngstown, Ohio. She first earned her Associate's Degree in Nursing from Mercy College of Ohio in 2016. Then, she worked as a floor nurse in a critical care unit for a year while earning her Bachelor of Science in Nursing Degree in 2017. Shortly after earning her bachelor's degree, Katie accepted a position in the Surgical/Trauma Intensive Care Unit at St. Elizabeth Youngstown Hospital and continues to work there as a per diem RN. In addition to working in the SICU, Katie has been an adjunct faculty ICU clinical instructor for Mercy College. In 2021, Katie earned her Master of Science in Nursing Degree from Youngstown State University and holds a National Board Certification with the American Nurses Credentialing Center (ANCC) as a Family Nurse Practitioner.
In her free time, Katie enjoys spending time with her family & friends, traveling, cooking, & being active. Her life outside of work revolves around her adorable daughter, loving husband, & two energetic rescue dogs.